Top 5 offbeat village travel destinations near Kalimpong
Nov 24 2019
Kalimpong is one of the most tourist destination in north Bengal, day by day Kalimpong gaining more popularity for its unique flavour of attraction. There are number of point of interest like monastery, golf course, mountain view points, cactus nurseries etc, but today we will list top five villages or eco-tourism destination nearby Kalimpong. Now days the Kalimpong town became very congested and overcrowded as being district headquarters, even you will not be able to find any to park your vehicle.
See below listed top 5 offbeat travel destinations or village tourism destinations near Kalimpong, also we will list accommodation options like homestay, farm stay etc.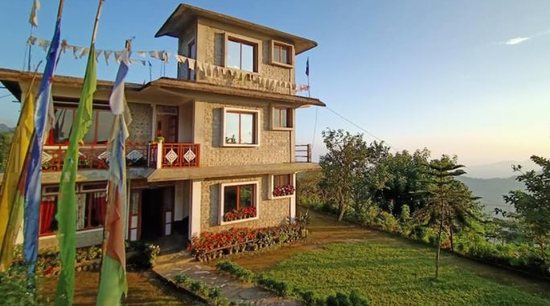 Charkhole or Charkhol is a small village near Kalimpong, just heaven on the earth. Charkhole situated on 5,500 ft. above sea level and distance from Lolegaon is just 15 K.M. and just 40 K.M. from Lava (Labha). This Lepcha village is surrounded by dense forest of Pine, Sal, Oak, cypress tree and snowcapped peaks of Mt. Kanchenjunga. A splendor view of Mt. Kanchenjunga is available from this tiny village, although Mt. Everest is also visible on Clear and cloudless day. Charkhole is paradise for bird lovers and butterfly lovers, different types of birds like blue fronted redstart, Ashy Prinia, green-backed tit Indian robin etc are common here for throughout the year. The hill mynas are roams around Charkhole in the month of August to end of September.
Accommodation in Charkhole
Our associate Charkhole Tamang Homestay is one of the best and homely atmosphere accommodation at Charkhol Goan, Kalimpong. Currently we have total 3 number of rooms/huts with all modern facilities. Among three rooms two rooms are triple bedded and another one is four bedded family room. All rooms are spacious and have good view over valley and mount Kanchenjunga.
Charkhole Tamang Homestay booking number: 79081 12610
Daragaon is a beautiful and tranquil village near Kalimpong, located just 14 away from Kalimpong city. Dara Gaon also known as 'Upper Icchey' within local population. It is one of the best eco-tourism destinations in Eastern Himalayan region. A superb view of Mt. Kanchenjunga can be seen from Dara Gaon, few people also call This village as 'Balcony of Kanchenjunga'.
Accommodation in Daragaon
Only and the best accommodations in Daragaon is homestay, local people has started bed & breakfast service with mission of promoting village tourism and Gorkha hospitality. Our associate Homestay provides cozy and hygienic accommodation with food. Currently we have total five numbers of room, all rooms are spacious with western bath and geyser. You can get superb nature view along with mount Kanchanjnagha from homestay. The host is very friendly and jolly person, he also can guide you for local sightseeing and tours. Accommodation and food is best with attached western bath and hot water facility. Tariff starts from Rs.1,200 per head per day with all food (Breakfast to Dinner).
Kaffer Gaon or Kafer village is a less known village near Loleygaon (located about 5 K.M downhill) from here you can witness an uninterrupted view snow caped peaks of Mount Kanchanjhanga. The Kafir village which is a forest range located around 45 K.M from Kalimpong. It is a very suitable place where you can enjoy holidays, relax mind and body in a cool and calm atmosphere with your family. The Kaffer village is surrounded by lush green forest and thick jungle of other different varieties of plants, trees, herbs etc.
Kaffer Village Homestay is one and only accommodation at Kafer village (find us on Google Map), our associate homestay located about 5 Km. downhill from Loleygaon near G.P.Office. Cozy and comfortable rooms and cottages are available for guests with a beautiful wooden interior and furniture. Also we serve homely cooked traditional/Bengali cuisines.
Kaffer Village Homestay Booking number 79081 12610
Pabong (also known as Pabung near Charkhole) is an ideal destination for enjoying true rural life and pollution free ecological hotspot in Kalimpong district. The Pabong village located within two well-known tourist destinations, Loleygaon and Charkhole. It is one of the best villages in Imposing Eco-Tourism Circuit, which offers excellent view of Mt. Kanchenjunga. This is also birding paradise for bird lovers, number of birds can be seen in mountain forest, from just beyond the village. Few are listed here like Minivet, Sunbird, Rollers, swallow, thrush, warbler etc.
Accommodation in Pabong
If you want to escape far away from the hectic buzz of city life then Pabong is best choice for you, come and experience the true village life. Homestay in Pabong is only mode of accommodation. Our rooms or cottages will provide you cozy, safe and affordable accommodation in the lap of nature. Our associate homestay has double and four bedded large rooms with all basic facilities like western bath and geyser. All rooms are hygienic for your comfortable stay, enjoy mesmerizing sunrise & sunset from balcony. Host will serve you mouthwatering home cocked organic food with warm hospitality. Tariff starts from Rs. 1,200 (in room) – Rs. 1,350 (in cottage) per head per day with all meals, contact us ( Pabong Homestay booking number +91 7908112610) or send us inquiry for booking, pick-up and drop available to - from Kalimpong, Malbazar, NJP and Siliguri. Check reviews here on Google Map.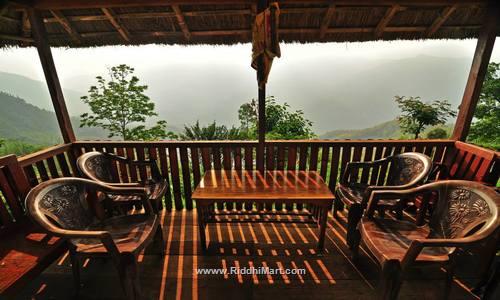 Sangser is one of the beautiful villages in north Bengal and a small Himalayan forest village near Kalimpong. The village has only few houses, but lots of natural beauty, breathtaking views and mighty Kanchenjunga. Sangser located at 4000ft. above sea level, just 80 km away from Siliguri (Gateway of Sikkim and North Bengal). Distance from Kalimpong is around 10-12 km.
Accommodation in Sangser
Homestay is best and budgeted accommodation at Sangser, we provides well maintained, Eco-friendly rooms/cottages for true nature lover. All rooms are enough spacious, cozy with attached western bath and host water facilities (Geyser). View from windows is just fabulous.
Accommodation available in double, triple and four bedded rooms as well as in cottages, tariff starting with Rs.1,000/ per person/day including all foods (from breakfast to dinner).
Tags:
offbeat tours from Kalimpong; Weekend tours from Kolkata; kalimpong homestay; Pabong Homestay
---