Nainital is one of the best tourist destinations in Uttarakhand as well as in India, the mall road is one of the best tourist attraction in Nainital. The mall road is divided into two parts one is 'Upper Mall Road' and 'Lower Mall Road' along the Naini Lake. All the major offices, tourist counters, tourism office, shopping malls, banks and ATMs are located on both side of this Mall road. Transportation is also easily available to any parts of Nainital, Uttarakhand, other neighbor states and Delhi from this area. All the best hotels, resorts and accommodations are also available as per your budget nearby and around the Mall road, and obviously view of Naini Lake from hotel window is extra bonus to staying nearby mall road.
In this bellow short write up you will find all the best hotels in Nainital near Mall road and Naini lake with rates and review. Hope this will make you comfortable to make your tour itinerary and budget for your upcoming Nainital tour.
Vansh Regency
The hotel in the heart of Nainital, just few two minutes' walk from the Naini Lake. While staying here, you will enjoy the luxuries of a modern hotel along with feelings of old times of Nainital, as the hotel located in the main Tallital market. The best part of our location is that number of important places is more than a minutes' walk from the hotel.
Tariff as on now

Deluxe

Rs. 3000/

Per night (room only)

Super Deluxe

Rs. 4200/

Per night (room only)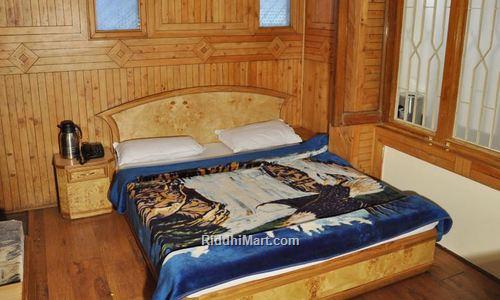 Hotel Prince
This is an affordable budgeted hotel just centrally located in the Mall road. Prince Hotel Nainital is equipped with all the basic and modern amenities and facilities facing the Naini Lake at a distance of just 100 meters from the Bus and Taxi Stand. Tariff stars from Rs.3500 per night for luxury triple bed room, Rs. 2800 for deluxe double bedded rooms and Rs.2500 for double bedded rooms.
Elphinstone Hotel
The hotel is built on Mall road all rooms facing the lake also reflects the heritage architecture with the modern comfort and quality. They have 47 numbers of rooms with double bedded room, deluxe double bedded room and suits. Tariff starts from Rs.2500 onwards per night (lodging only)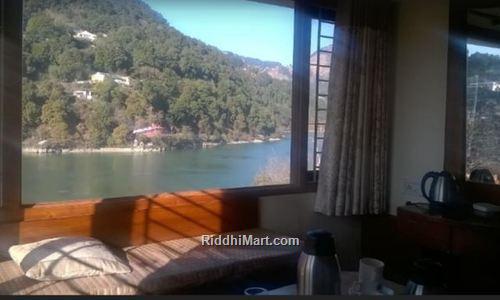 Hotel Happy Home
The hotel located just on Mall road in walking distance from bus and taxi stand, tourists can enjoy the panoramic view of lake and surrounding from hotel rooms. They have 11 numbers of deluxe lake view rooms, 17 deluxe non view room, family suits and exclusive family suits. Tariff starts from Rs. 3900 to Rs.6000 for executive suits, Rs.3500 to Rs.5500 for family suits, Rs.2500 to Rs.4500 for deluxe lake view and Rs.2000 to Rs.3500 for deluxe rooms. All rates are based on seasons, May-July and December- January is peak season, April and September is mid-season and rest of the year is off-season.
Alka Hotel
This hotel provides budgeted as well as luxurious accommodation on the lake side of Nainital and offers a good view of the lake, with all basic amenities. Tariff starts from Rs.3000 to Rs.5000 for economy rooms, Rs.4200 to Rs.6000 for standard rooms, Rs.5500 to Rs.8500 for suits.
See Also: Top Places to Visit in Nainital

Nainital mall road hotels; 3 star hotels in Nainital mall road; mall road Nainital hotel