Top 3 Best Offbeat Places to Visit in Uttarakhand
Oct 28 2017
Know 3 Best Offbeat Places to Visit in Uttarakhand, India
Chaukori
Chaukori is a small hilly village located in Kumaon Division of Uttarakhand, India, situated on 6500ft. above sea level. Broad views of several snowcapped peaks are seen from Chaukori. Once there were lots of tea gardens in Chaukori, now extinct. Chaukori is famous for memorizing view of Trisul,Panchchuli, Nanda Ghunti, Chaukhamba etc snowcapped peaks.
Chaukori Sightseeing: Askot Sanctuary located just 4 kms away from Chaukori, famous for musk deer and various species of Himalayan birds. Anyone also can take an uphill trek to this Askot Musk Deer Sanctuary from Chaukori village. This sanctuary remains open from 9.00 A.M to 3.00 P.M every day.

Gangolihat is a tiny Himalayan hill town, religious destination, famous for Shakti Peethas, located only 35 kms away from Chaukori. Also there are number of temples nearby like Kalinag, Dhaulinag, Feninag, Pinglenag, Bashukinag, Harinag Temples, Mostamanu temple, Kedar temple, Ghunsera Devi Temple, Nakuleshwar Temple etc. Read More..
Lansdowne
Lansdowne is a small and beautiful town in Indian state of Uttarakhand, situated at 5800 ft. above sea level. Want to lose yourself for one or two days, where will be no noise? Cannot reach a phone call? Want to enjoy only solitude of nature? Then Lansdowne is perfect destination for you.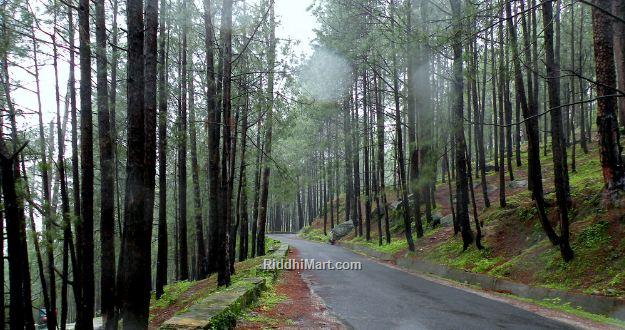 Nearest hill station of Delhi is Lansdowne, However viceroy Lord Lansdowne Came to this town of Uttarakhand in 1880s. This small town was named after his name as Lansdowne. Kotdwara is gateway of Uttarakhand, from Kotdwara to Lansdowne is an hour or so through the pine forest. This is a Cantonment city, visit war monument in Garhwal Rifles Center. Also take a tour to St. Mary's Church, St. John's Church, Shaheed Dwar, Tip N Top to enjoy memorizing sunrise and sunset, Army Headquarters and Bhullatala Lake. Read More..
Munsiyari
Munsiyari also known as Munsiari is snow-view zone of Kumaon Himalaya in Indian state of Uttarakhand, situated at lap of Panchchuli mountain ranges on 6600ft. above sea level. In winter Munsiyari gets huge snowfall. Main attraction of Munsiyari is snowcapped peaks of Panchchuli, sunrise and sunset over snowcapped peaks attracts so many tourist throughout the year.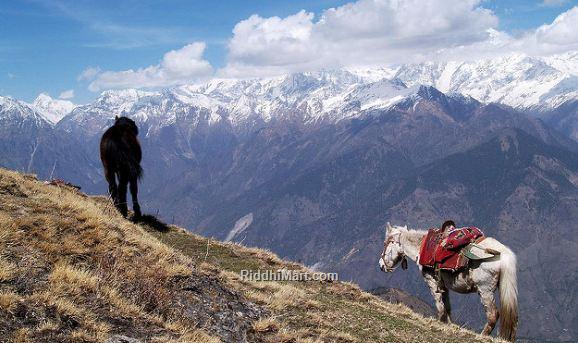 Munsiyari also known as paradise for trekkers, number of trekking routes goes through this amazing place. Thamri Kund (perennial lake & 3-4 hrs trek), Mehar Kund (half day trek) and Khalia Top (which is 1 or 2 days) are one of them nearby trekking points. Guide must needed for all the treks in Munsiyari.
Munsiyari itself has number of sightseeing points except trekking, anyone can roam around and nearby. The tribal museum a must visit destination, located in town, Nanasen village. The museum remains open every day from 9.00 AM to 5.00 PM. Birthi falls and Kalamuni pass, Betulidhar, Nanda Devi temple, Narayana Ashram etc are common and must see tourist destination in and around Munsiyari. Read More..
Tags:
Uttarakhand offbeat destinations, Places Offbeat à visiter dans Uttarakhand, Offbeat Places In Uttar
---