Zuluk homestay Best 15 Homestays in Old Silk Route
Oct 11 2017
Old Silk-Route is one of the most attractive and beautiful tourist destination circuits of Sikkim, India. The silk-route located at East Sikkim district, this route was used to trade between India and Tibet. The entire silk route consists number of scenic travel destination; these are Lingtam, Aritar, Zuluk, Padamchen, Lungtung, and Rongli. For more details send us Enquiry and get experts view and best packages.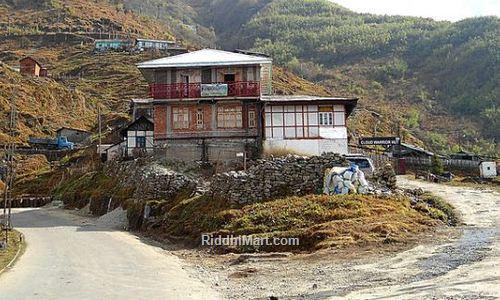 Now in this travel blog I will share few well maintained, hygienic and budget friendly accommodation options in homestay at Old Silk Route. In this travel blog you will get in details write-up regarding homestay in Zuluk with price and review.

Aritar Homestay: Mankhim is a new addition to Zuluk or silk route trip located very nearby of Aritar. Kanchanjunga Mirror Homestay the property managed by very caring Sikkimese family. Mr. Lalit Rai offer simple, comfortable and spacious rooms with some western styled bathrooms.
Zuluk Homestay: Best accommodation option in Zuluk is homestay, local people has started number of homestays. Angel Homestay has four rooms for travellers two (2) of them is three (3) bedded rooms and rest are four (4) bedded rooms. Tariff starts from Rs.900 to Rs.1000 with lodging and fooding per person per day. Sombahadur Homestay provides three (3) four bedded rooms and tariff starts from Rs.900 to Rs.1100 with food per person per night. Palzor Homestay provides a four (4) bedded room, three (3) double bedded rooms and another three (3) bedded rooms and tariff range would be within Rs.900 to Rs.1200 for per person. Kazir Homestay has four (4) numbers of three bedded rooms and tariff would be around Rs.900 with food.
Padamchen Homestay: A nice silent travel destination is Padamchen, located just few kms. below of Zuluk, Padamchen offers beautiful scenic view of surrounding. Takchi Homestay has seven numbers of rooms with excellent view of surrounding; tariff starts from Rs.900 with food per person per day. Ice Land Homestay is another best homestay accommodation in Padamchen, tariff stars with Rs.1100 with food.
Lungthung Homestay: Lungthung is another breathtaking destination nearby Zuluk in Old Silk route. Coronation Homestay is best accommodation in Lungthung, tariff starts from Rs.950 to Rs.1200.
Nathang Valley Homestay: People also called as Gnathang Valley, surrounded by snowcapped ranges. Nathang Homestay is best accommodation option in this valley, tariff starts from Rs.1100 per person per day. Thempa Homestay offers four bedded accommodation with all basic facilities, tariff starts from Rs.1000 to Rs.1200 per person per day.
Rongli is a small village in East Sikkim district, located at gateway of Silk Route, if you have Altitude sickness then you can stay at Rongli and explore entire Silk route along with Zuluk.
Rongli Homestay: A well maintained deluxe property located at Tulsiram Kashyap Road, Sungdung Chujachen, Rongli East Sikkim. In fact the rooms are as good as of star hotels, all rooms have attached western bath with geyser. Double bedded rooms, cupboard kitchen at top floor with spacious dining room facility, organic food, vegetable and non-veg menu available. Tariff for super deluxe room is Rs.1,500 for couple including breakfast, Rs.2,000 for suit rooms for a couple with breakfast.
Also See 5N/6D Old Silk Route Package from NJP
Also See 2N 3D Silk Route Package NJP -NJP
Yakten Homestay: Only and best accommodation option is homestays at Yakten, with all basic needs along with a true taste of village life. Main source of income for locals is farming, dairy and homestay for tourists, almost all of the homestays served organic or self cultivated vegetables to gusts.
Rooms are sufficient big for your loving and family members with or without attached bath, come and spend few days of your life in unspoiled village life. Your host also can arrange transportation to and from Siliguri, Gangtok, NJP, Bagdogra and for sightseeing.
| | |
| --- | --- |
| Tariff | Price |
| Per Person Twin-Sharing | Rs.1000 |
** Contact us or send inquiry for more details.
Tags:
Zuluk homestay, homestay in zuluk, Zuluk accommodation, Zuluk in Old Silk Route, zuluk Sikkim.
---