West Bengal is so rich in natural resources for travelers and nature lovers. Bengal has mountains, hills, rivers, waterfalls, sea beaches and Plateau, today I will discuss about top six places in North Bengal for weekend trip from Kolkata, which can be visited within 2 days. The corporate travelers also make plan from Friday to Sunday tours nearby Kolkata.
Paren is one of the scenic destinations of Dooars, West Bengal, which is located at 45 kms away from Malbazar in the hills of Dooars. If you are looking for a spot away from the crowded city life and noises – then it is Paren Dooars. Its name always appears along with Samsing/Jhallong/Bindu sightseeing tours in Dooars. But we will suggest you to stay or spend one/two nights here to enjoy the beauty of Dooars and birding. Paren is also heaven for bird watchers.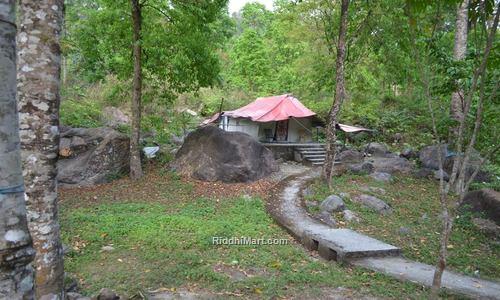 Number of local and migratory species birds can be seen here like White-tailed Nuthatch, Grey-headed Canary Flycatcher, Black-chinned Yuhina and Silver-eared Mesia etc. Also you can make as your base camp for entire western Dooars trip.
Suntalekhola - a small picturesque village in western region of Dooars in Darjeeling district of West Bengal. The most attractive tourist spot of Samsing, Suntalekhola and Rocky Island circuit, situated on 2900 ft. above sea level, and distance from Samsing only 5 K.M. The name Suntalekhola derived from two Nepali words, Suntaley means oranges and Khola means streams in Nepali speaking communities.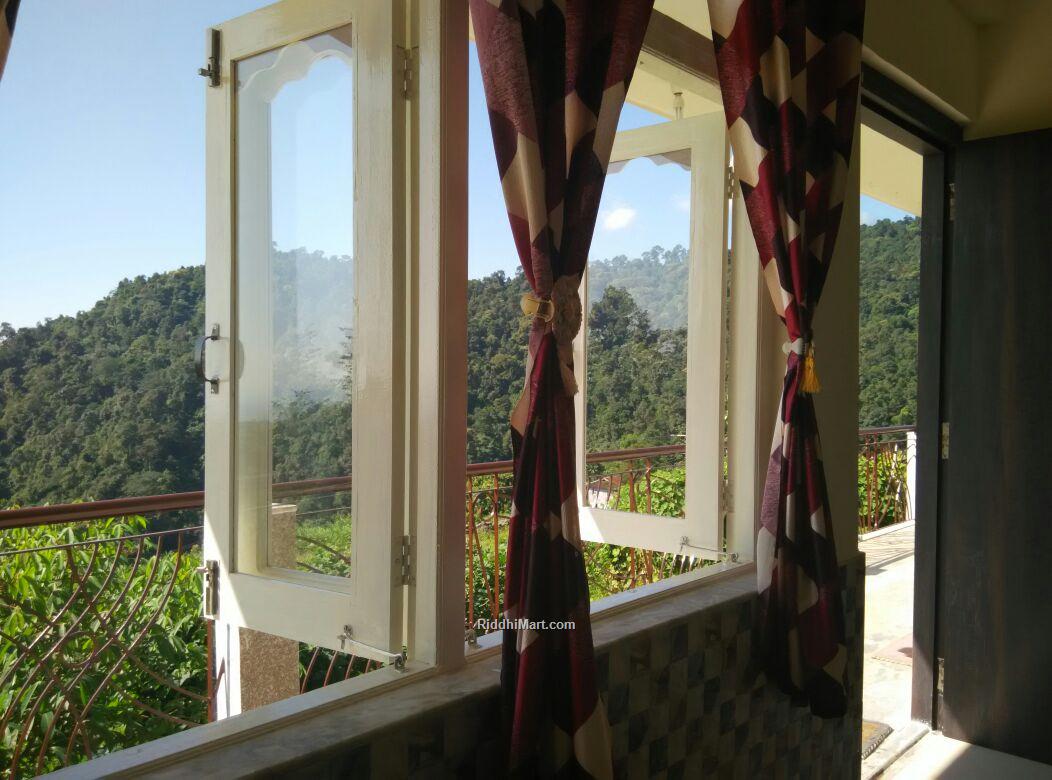 Small green hills, the wide and open sky, flowing Suntalekhola River, this is about Suntalekhola, the sound of flowing river will remember for a life time as like as wave. The entire regions looks like painted on canvas frame, one of the attractions of Suntalekhola is hanging bridge on river. The narrow green lane goes to Suntalekhola forest resort (built and maintained by W.B government's forest department) after crossing the hanging foot bridge through oranges gardens.
Dhotrey or Dhotre is a small Himalayan village located within the buffer zone of Singalila National Park in Darjeeling district of West Bengal. It is belonging to Eastern Himalaya and situated at 8500 ft. above sea level, distance from Darjeeling only 11 kms. At present trekkers and nature lovers can stay at Dhotrey, in the village homestays or in the trekker's huts. Jeep, car and bus services are available regularly from Darjeeling, Sukhiapokhri (see Jorpokhri) and NJP via Manebhanjang.
Would like to add a flavor to your vacation in Darjeeling? Want to add a day trek in your tour plan? Dhotrey offers a wonderful trek to Tonglu (only 7km) through an exquisite forest trail thus letting you avoid conventional trek from Manebhanjang (see Majua). One can enjoy a majestic view of Mt. Kanchenjunga range.
Sitong is a beautiful Lepcha village in Darjeeling district of West Bengal, near Kurseong located at 4000 ft. above sea level. This picturesque Sitong village also called as 'Orange Village' due to high volume of orange cultivation, almost each and every house in this village has orange orchards. River Riyang and waterfall (Jhora), lush green mountain steps and orange gardens will welcome you when you are entering Sitong village.
There is a nice church on hill-top of this village surrounded by very nice atmosphere. Take a short trip to Sitong View Point on your foot, the village is too tiny, you can roam entire village by walking. A magnificent view of orange orchards and Sitong village is visible from view point, a nice church located just beside the view point. Sitong is also a bird watching destination, bird lovers will love this village and numbers of rare Himalayan birds are visible in Sitong.
Gitkolbong is a virgin tourist destination located near Kalimpong in West Bengal. It is paradise for true nature lover, the village situated only 40 kms. away from Kalimpong. Meaning of the name 'Gitkolbong' is 'place of oak tree' in local Lepcha language, the village also inhabitant of Lepchas. You can take a small trek to the Sanabeong Organic Tea Garden, then also visit the Buddha Stupa and Gitkhola Riverside. The place is a bird watcher's paradise as well since several bird species are spotted in and around the village. This village is also famous for its cardamom plantation.
Ramdhura is a small village in between border of West Bengal and Sikkim, famous for its flowers and orchids. The colorful village located at around 5,500 ft. above sea level. Each of the villagers has flower nursery, they cultivate flowers and orchids for commercial purpose. Fascinating view of the Teesta River and valley is visible from Ramdhura village, also in a cloudless day Mt. Kanchenjunga can be seen from here. The village Ramdhura centrally located between few well known and picturesque tourist destinations like 'Echey forest' just located on uphill of this village. Echey Gaon located just 2 kms away from Ramdhura.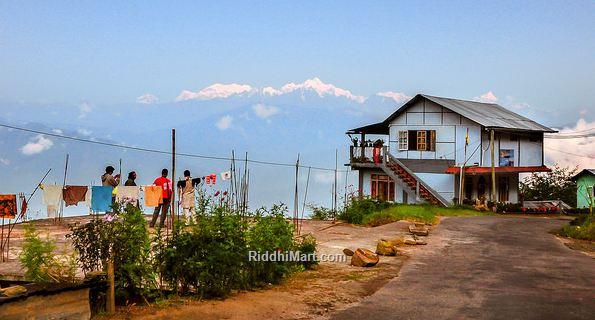 You can take a short tour to Bhutia Monastery towards Kalimpong from Ramdhura (just 1 km away). Also visit Cinchona plantation, Cinchona repository and beautiful British Jalsha Bungalow which was built on 1930. Take short guided trek to and Hanuman Tok viewpoint and Mahadev Dham temple through surrounded pine forest.
tourist places in north bengal; short tour in west bengal; one day tour in west bengal