Bindu
Bindu-Dooars is a valley situated between India and Bhutan and last village of Darjeeling district, West Bengal, India. Distance of Bindu from Siliguri around 110 K.M, Bindu also can be reached from Malbazar (New Mal Jn.) distance around 48 K.M. through lush green tea gardens of both side of the road. Bindu located at 13 K.M away from Jhalong. Paren another nice hamlet will be on the way to Bindu, this route roughly downhill, you need to go towards Jaldhaka river. Lots of orange gardens are in both sides on the entire road to Bindu from Paren, the last settlement of this route is Bindu.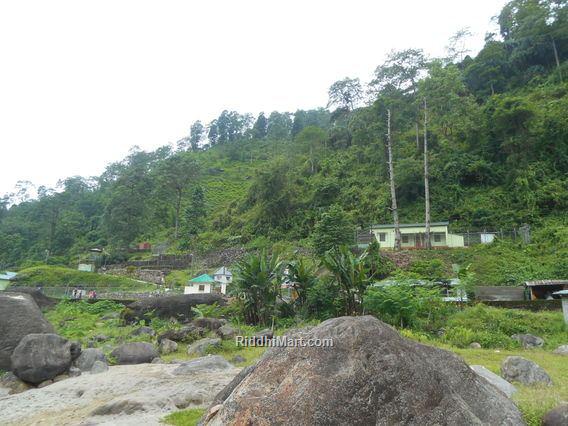 There is a dam and hydro power project on Jaldhaka River, this dam is used to bridge between India and Bhutan, tourists are not allowed to cross the dam, this is highly protected area by SSB Jawans. Almost maximum number of people from this village is directly or indirectly engaged with this hydro project and dam. Hydro power is generation by using water of Jaldhaka River, it's cooperation project between both governments (Indo-Bhutan).
Each and every Thursdays there is a local mart (Weekly market), sellers from Bhutan are selling different products like cardamom, bananas, maize, gingers and oranges at winter. You can grab as much as you can from this weekly market (luckily if you are there on Thursday) with very reasonable price. Read More
Dalgaon
Dalgaon is a beautiful village of North Bengal in Duars or Dooars region with picturesque beauty of nature. This beautiful place situated very nearby of other well known destinations like Bindu, Jhalong, Samsing, Suntalekhola, Paren, and Neora Valley National Park. This village one the lesser known destinations concealed around the lusciousness of Dooars. Dalgaon is bestowed with a climate that makes it a valley of flowers. The beautiful wooden houses beside the stepwise landscapes, all are with colorful flowers shaded with the pine trees, which makes this destination into one of most beautiful villages of Dooars region.
One of the best attractions is Dalgaon View Point (around 2500 ft above sea level); some part of Bhutan is visible from here along with wide and beautiful landscape of the Dooars valley and rivers. Take sightseeing to the oldest Hydel-Project of India on River Jaldhaka, adventure activities in Jaldhaka River, Kumai organic tea garden, Neora Valley NationalPark and oldest Cinchona Plantation farm of India. The Cinchona Plantation farm is still producing Quinine by manual way. See More
Jhalong
One of the best tourist spot of Dooars is Jhalong or Jhalung, situated on bank of Jaldhaka River. Distance from Mal Bazar to Jhalong 43 K.M. via Chalsha and Khunia-more. Take left turn from Khunia more to Jaldhaka valley and Chapramari forest or Chapramari Wildlife Sanctuary will be on your left toward Jhalong. Chapramari forest or Chapramari Wildlife Sanctuary is the home of most of the wild animals like Leopards, Elephants, Indian Gaurs, deer boars. The road to Jaldhaka valley from Khunia through Chapramari forest is picturized and breathtaking. Hurst will be reduced after crossing Chapramari forest, after then you can see Kumai Beat office of forest department. If you go a little longer, there will be cinchona and ipecac plantation and lots of therapeutic plants, these plants are very useful for medicine manufacture.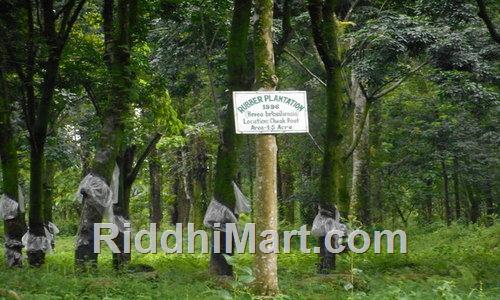 You will reach to Gairibas village after crossing Kumai village by light ascent way, Gairibas is the large village before Jhalong on this route, all residents are Gorkhas of this village, they are all honest and hardworking human being. They always welcome you with smiling faces. The way to Jhalong from Gairibas is very charming and goes upto Bindu (on India & Bhutan border) left side of the road is standing hill and another side is Abyss surrounded by deep jungle.
After the climb journey you can see wide valley of Jaldhaka river and Jaldhaka hydro power project plant, a must see spot in Dooars region on the other side of river is Bhutan. Most of the people from this village are directly or indirectly engaged with this hydro project and dam. Number of orange gardens is there, Jhalong market covered with lots of oranges on month of November and December, you can by as much as you need, and these are all very cheap in rate and so good in taste. Each and every Wednesday day there is a mart (Weekly village market) at Jhalong. See More
Kumai
Kumai is a new offbeat place and tourist destination around Dooars region under Kalimpong sub-division. Kumai located very close by tourism destinations like Chapramari, Gorumara, Gorubathan, Samsing, Suntalekhola, Jhalong, Bindu, Lava & Lolegaon. To reach Kumai village you first need to reach Khunia more from Malbazar after Chalsa through Chapramari forest and National Highway No. 31. The road straight goes to Jhalong, Bindu and all of the tourist also take this route. I will suggest halting or staying for a night at Kumai, you will explore the hidden beauties of North Bengal. There are mountains, forests and rivers are all in this little town. If you are looking for peace & rural destination in Dooars then Kumai is the perfect place for you.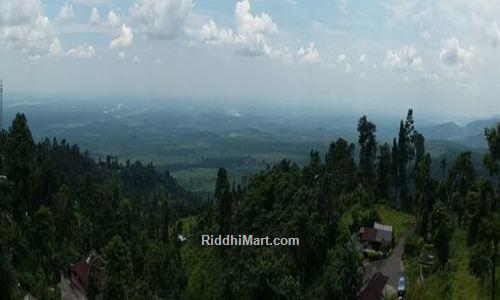 There are several places for sightseeing on foot like Halley view point, Laliguras View Point, organic tea gardens etc. Also you can take local sightseeing to Kumai peak, Gudaray view point, Buddhist stupa. Another main attraction of Kumai and nearby is trekking and fishing, contact us for information. Read More
Samsing
Samsing most attracted tourist spot of western Dooars, only 24 K.M. away from Malbazar (Important railway station of Dooars region and North Bengal) through Chalsa-Metteli. Chalsha is one of the best roadway junction to Samsing and distance from Malbazar is only 8 K.M. The right side turn goes to Lataguri town through Gorumara forest and left side turn goes towards Samsing, 'Hilltop Sinclairs Retreat' will be on the way after slight climb to Samsing.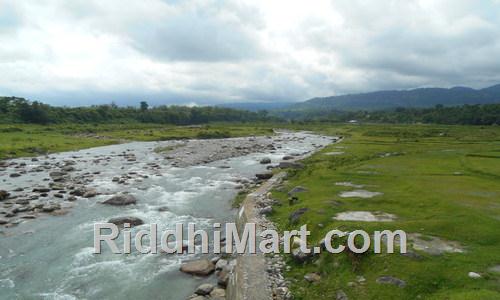 River Murti flows through silence valley of Samsing- a small village in dooars region of Jalpaiguri district, West Bengal India under Mal Bazar sub-division. Main attraction of Samsing is orange gardens around the village, and quality of these oranges id fabulous. Nicely built small houses, step farming in few village areas, solid chunk of shawl and simul is also another attraction of Samsing.
You can a full day sightseeing tour to another two most attracted tourist destination, Suntaley Khola and Rocky Island. Distance from Samsing to Suntaley Khola is around 4 K.M.; Suntaley Khola check post is just 1 K.M away from Samsing. The hanging bridge is the main attraction of Suntaley Khola and obviously the green framed fascinating views are also there with flowing river.
The same road goes to Rock Island from Samsing, its divided just 1 K.M. before Suntaley Khola. Rocky Island - the ideal tourist destination around the year beside River Murti and surrounded by mountain rocks and jungle. See More
Dooars sightseeing; list of tourist places in Dooars; offbeat destinations in north Bengal;