Top 5 Offbeat Village Tourism Destination in West Sikkim near Pelling, Namchi
Jan 3 2017
Today I will list top 5 offbeat village destinations of West Sikkim, on the way, nearby, to and from Pelling, Namchi and Geyzing.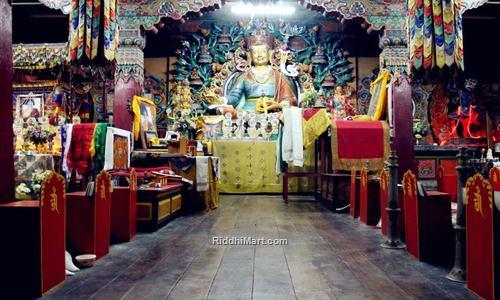 Sikkim is one of the most visited states for tourists from Kolkata, West Bengal also from all over India. Maximum of tourists prefer well known and travel circuit of Sikkim like Gangtok, Pelling, Baba Mandir, North Sikkim, Namchi etc. I know many number of people personally who visited Gangtok or Sikkim 'n' number of times. As per their review Sikkim and Gangtok has been over clouded and jungle of concrete, it has lost charm of hilly life. They also asks for new destinations in Sikkim where they can take fresh breath and breathtaking nearby scene. So take a look bellow..
Bariakhop
Bariakhop or Buriakhop is a small scenic village in West District of Indian state of Sikkim. It is located at 5530 ft. above sea level and about 64 KM towards south from district head quarters Geyzing. Visit this place to relive the days when playing meant skipping ropes and cricket bats instead of video games and mobile phone. Stay here for at least couple of days to take in the local flavor, shop at the local market that is set up every Wednesday, take long walks and leave your watch and phones at home. There are no hotels but some people have given their houses on rent as homestay.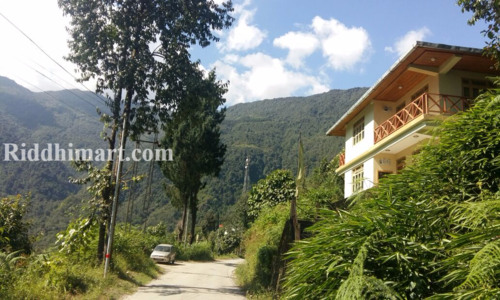 Bariakhop is not a destination for people looking to sightsee or stay in a good resort and lounge. Lose yourself in the magic of the place and you will soon discover a new you that had been hidden under the cobwebs of city life. More..
Chayatal
Chayatal or Chaya Taal situated on 6000 ft. above sea level, West Sikkim, India, distance from Pelling (most popular tourist spot of West Sikkim) is 32 K.M only. Pelling is consisted and over crowed by tourists, hotels and cars. But Chayatal is opposite type of Pelling, there is no crowd, no larger number of tourists, minimum number of hotels, only silence and peace. You can spend your time with your family or loving ones surrounded by nature and silence. Fog and mist will make your day special; they play mystical game all the time.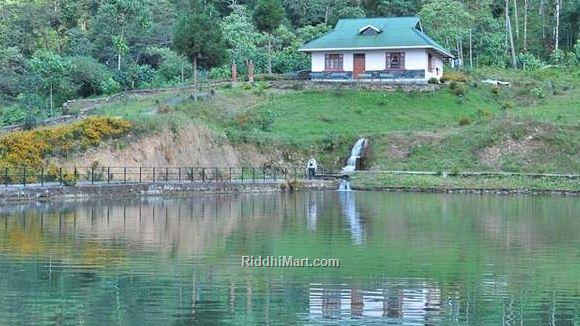 Main attraction of Chayatal is Chaya Lake, name of the place based on this lake with emerald green water, heaven for nature lover. Sikkim state government has taken few initiatives to promote tourism, Chayatal Lake constructed near He-Bermiok to develop Eco-Tourism in West Sikkim. Get a superb view of snow-capped Mt. Kanchenjunga, Kabru and many other peaks.
Go for a short trek to Varsey or Barsey Rhododendron Sanctuary from Chayatal and visit gateway of Sanctuary 'Red Panda Gate'. Book an exclusive car for day tour from Chayatal and see around specially Okhrey. More..
Gyalshing
Gyalshing is a beautiful Himalayan town in West Sikkim district, as well as capital town of the district and well connected with state capital Gangtok. Gyalshing is also known as Geyzing and most important town and business center of the West Sikkim district. It is one of the low altitude tourist destinations of Sikkim, situated at 2700 ft. above sea level and experience comfortable weather throughout the year.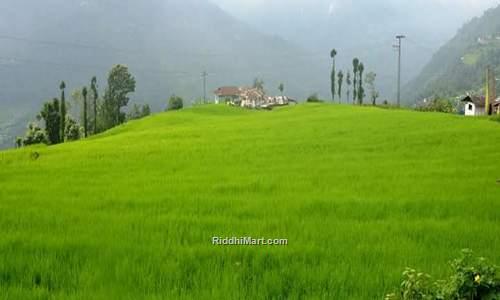 Gyalshing is base camp for many Himalayan trekking routes, there are also many places of interest in the surrounding areas. Someone can take day excursions to nearby lake (Khecheopalri Lake - a wish fulfilling lake and sacred for Hindus and Buddhists), monasteries (Pemayangtse Monastery - one of the oldest and famous monasteries of Sikkim), Yuksom (first capital of Sikkim and historical town) or even choose to hike from village to village. More..
Sribadam
Sribadam is a small picturesque Himalayan village located in West Sikkim surrounded by nature and greenery. The Sribadam village is also locally known as Sreebadam, situated just around 85 kms. away from capital city Gangtok and 129 kms from Siliguri. There are lakes, monastery, waterfall, stream for fishing. One can trek to Versey rhododendron sanctuary. The village is paradise for bird watching as well as butterflies can be seen here.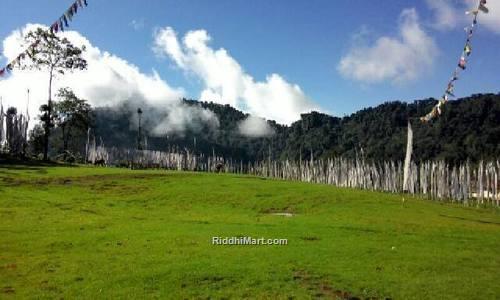 The name derived from Siribatam, which means flat or open land in local tribal language. This hamlet situated at 7000 ft. above sea level (2100 meters). This beautiful forest village is famous for healing of sick people in the monastery and the meditation center. Phuntshog Ngayabling Monastery located in this village and attracts number of pilgrims from neighbor states and countries like Nepal and Bhutan for mediation.
You can go for a short uphill trek to the waterfall, take a small walk cardamom (elaichi) plantation. Also you can visit holy eight wheels which run by water currents, this place is very holy to local villagers. An annual Cham dance (Mask Dance) is celebrated in this village every year during month of December. More..
Tashiding
Tashiding situated in West Sikkim, India surrounded by valley, distance from Pelling (a well-known tourist destination in West Sikkim) is 40 K.M and distance from Yuksam (historical place of Sikkim) is 16 K.M. The main attraction of this village is Tashiding Monastery, surrounded by beautiful orange and cinnamon (darchini) garden; magnificent view of snowcapped Mt. Kanchenjunga is visible from Monastery campus.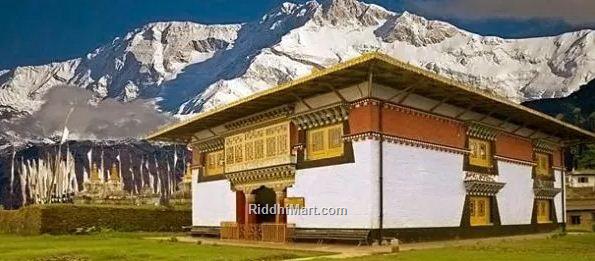 The main attraction of this Monastery is 'The Holly Water', as per Tibetan calendar 14th and 15th of first months, this Holly Water are given to devotees and pilgrims. Countless praying flags and flying sound of these praying flags are great; you can visit Rimbi Water Falls & Kanchenjunga Falls while traveling to Tashiding from Pelling. Yes, newly built water world at the bank of River Rangit and River Ratong is also good option for boating and rafting while you are in Tashiding. See More..
Tags:
Offbeat Tours in Sikkim; West Sikkim Tour; Village Tourism; Homestay in West Sikkim
---