Top 5 Offbeat Destinations in North Bengal from Kolkata
Jan 4 2017
Know all about top 5 best offbeat destinations in north Bengal also get details of tourist places in west Bengal for 2 days tour from Kolkata in weekend.
Charkhole
Charkhole or Charkhol is a small village near Kalimpong, just heaven on the earth. Charkhole situated on 3500 ft. above sea level and distance from Lolegaon is just 15 K.M. and just 40 K.M. from Lava (Labha). This Lepcha village is surrounded by dense forest of Pine, Sal, Oak, cypress tree and snowcapped peaks of Mt. Kanchenjunga. A splendor view of Mt. Kanchenjunga is available from this tiny village, although Mt. Everest is also visible on Clear and cloudless day. Charkhole is paradise for bird lovers and butterfly lovers, different types of birds like blue fronted redstart, Ashy Prinia, green-backed tit Indian robin etc are common here for throughout the year. The hill mynas are roams around Charkhole in the month of August to end of September.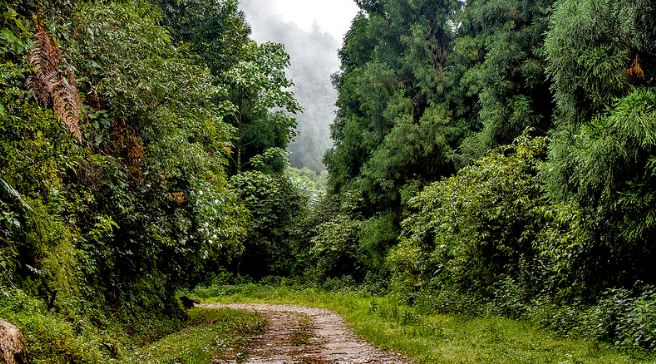 You can go to Jhandi dara view point, very near of Charkhole to enjoy magical sunrise and sunset from the view point. Mt. Kanchenjunga behind Kalimpong hill is on a side of this village and Siliguri town and extensive plain of Bengal is on another side. The sparkling lights of Siliguri main town are visible at night from village, looks like stars. Take a tour of natural small hilly hamlets like Lolegaon, Chukhim, and Samtahar etc. around Charkhole. Read More..
Chota Mangwa
Chota Mangwa a small hilly village in secluded environment of Darjeeling district, west Bengal, distance from Darjeeling city only 35 K.M. It will take around half hours short driving to Chota Mangwa from Darjeeling city. Curved Tista River flows from very near of this village, its lays between Kalimpong of Darjeeling West Bengal and Namchi of Sikkim. If you are looking ahead you can see sparkling sculpture of Lord Shiba from Namchi (Sikkim) Chardham.
If you are visiting this place in November-December time, then you can see the orange orchards full of oranges in both at Chhota Mangwa and Bara Mangwa which is a few kms. away from Chhota Mangwa.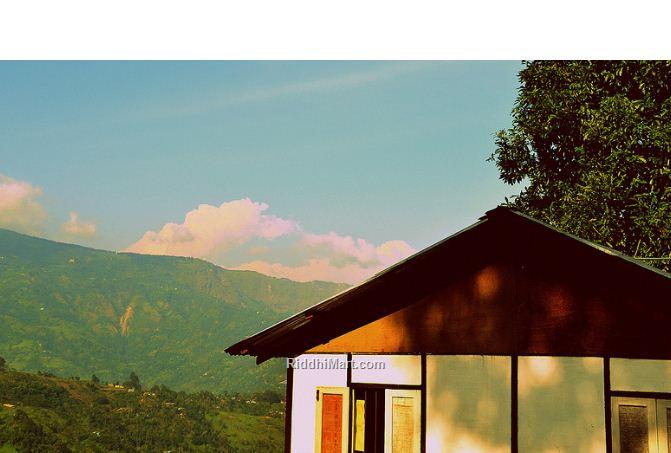 Enjoy lighting up of Kalimpong city at evening, lots of lights will visible from Kalimpong hill like so many lighting buts are flying front of you, a wonderful ineffable scene from your room or cottage. Get a sweet and quick sleep at night because, a charming sunrise waiting for you at next day morning. The entire Kanchenjunga peak will be colored with so many colors at sun rising time, it's a must see. Read More..
Dalgaon
Dalgaon is a beautiful village of North Bengal in Duars or Dooars region with picturesque beauty of nature. This beautiful place situated very nearby of other well known destinations like Bindu, Jhalong, Samsing, Suntalekhola, Paren, and Neora Valley National Park. This village one the lesser known destinations concealed around the lusciousness of Dooars. Dalgaon is bestowed with a climate that makes it a valley of flowers. The beautiful wooden houses beside the stepwise landscapes, all are with colorful flowers shaded with the pine trees, which makes this destination into one of most beautiful villages of Dooars region.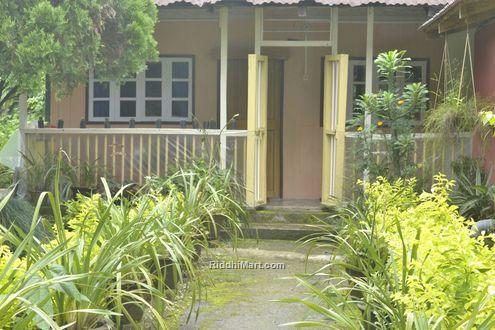 One of the best attractions is Dalgaon View Point (around 2500 ft above sea level); some part of Bhutan is visible from here along with wide and beautiful landscape of the Dooars valley and rivers. Take sightseeing to the oldest Hydel-Project of India on River Jaldhaka, adventure activities in Jaldhaka River, Kumai organic tea garden, Neora Valley NationalPark and oldest Cinchona Plantation farm of India. The Cinchona Plantation farm is still producing Quinine by manual way. Read More..
Jhandi
Jhandi is a new and most attractive and romantic tourist destination in Dooars region situated on 6,200 ft. above sea level and distance from Siliguri is around 90 kms. Jhandi is also nearest and quickly reachable hilltop from plain land of Bengal and Jhandi is best alternative for Darjeeling lovers. This is home of lots of Himalayan plants and rare animals. You can reach to Jhandi from New Mal Jn. through Malbazar, Damdim across Gorubathan. The road to Jhandi from Gorubathan is just fabulous, through lush green forests and tree plantation on both side of the road.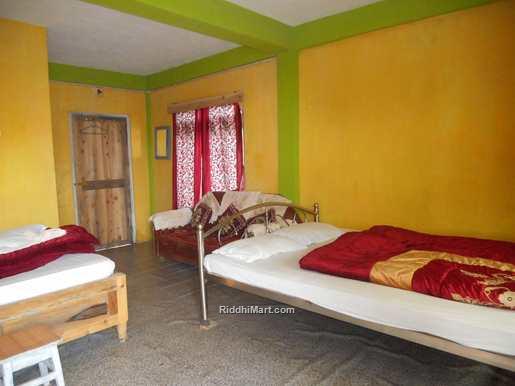 Jhandi is offbeat tourist destination, the beauty and charm of this place just untouched; you can spend your holidays or weekend with your loving one or family. Entire locality can be visited on your foot, you can enjoy the Dooars region spreading across skyscraper of high mountain peaks along with flowing Mahananda river. If you want some adventure then go down straight around 4-5 kms through jungle toward Git Jhora or Geet Jhora to make your feet wet in cold water and come back at your nest. Take a short trip to Sambaing Organic Tea garden, distance only 7 kms from Jhandi. Best attraction of this tea garden is you can visit the tea processing plant inside tea garden through green carpet on the way. Your next day trip or sight seen can be Lava or Labha, Rishop, Lollegaon, Kholakham or Dooars from Jhandi. Read More..
Kumai
Kumai is a new offbeat place and tourist destination around Dooars region under Kalimpong sub-division. Kumai located very close by tourism destinations like Chapramari, Gorumara, Gorubathan, Samsing, Suntalekhola, Jhalong, Bindu, Lava & Lolegaon. To reach Kumai village you first need to reach Khunia more from Malbazar after Chalsa through Chapramari forest and National Highway No. 31. The road straight goes to Jhalong, Bindu and all of the tourist also take this route. I will suggest halting or staying for a night at Kumai, you will explore the hidden beauties of North Bengal. There are mountains, forests and rivers are all in this little town. If you are looking for peace & rural destination in Dooars then Kumai is the perfect place for you.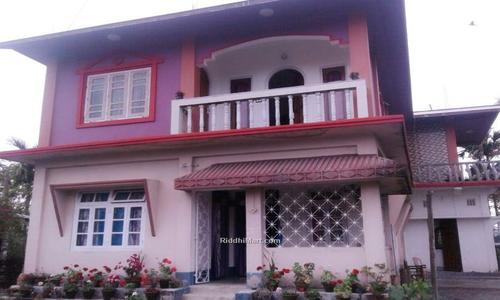 There are several places for sightseeing on foot like Halley view point, Laliguras View Point, organic tea gardens etc. Also you can take local sightseeing to Kumai peak, Gudaray view point, Buddhist stupa. Another main attraction of Kumai and nearby is trekking and fishing, contact us for information. Read More..
Tags:
best place in north Bengal; weekend tourist spot in west Bengal; tourist places in west Bengal for 2 days;
---