Top 5 Best Bird Watching Destinations in India for Birding
Nov 14 2016
In this travel blog I will cover top 5 bird watching destination of India, this short blog for bird and nature lovers. You can stay couple of days of your life in below listed birding sites in India. Also you will get guide for best places for bird watching in India and offbeat birding destinations.
Mangalajodi Bird Sanctuary: Mangalajodi is paradise for bird lovers, located at north-west side of Chilika Lake in Indian state of Odisha (Orissa). Boating is another great attraction of Mangalajodi, Black-tailed godwit, cotton teal, whiskered tern, bronze winged jacana, pheasant tailed jacana, oriental pratincole, and northern shoveler etc. different species of birds can be seen easily while boating. Wetlands of Mangalajodi became crowded by lots of migratory and resident birds in winter.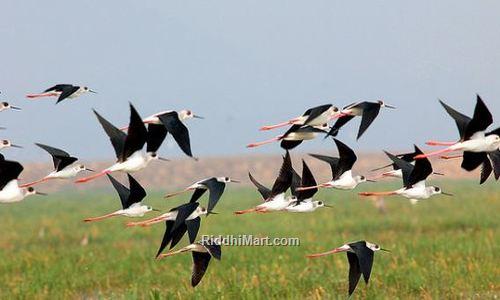 Nearest railway station of Mangalajodi is Balugaon (BALU) and Khurda Road (KUR), well connected with rest of India with strong railway network. Taxis and local cars are available from Balugaon and distance around 35 kms.
Mangalajodi Eco Tourism Resort is best accommodation in Mangalajodi, for budgeted stay Godwit Eco cottage is best accommodation option.
National Chambal Sanctuary: Chambal Sanctuary is a protected area spread across three Indian state Uttar Pradesh, Rajasthan and Madhya Pradesh, very adjacent of Chambal River. The sanctuary managed and maintains by respective state's Forest Department, total area of the sanctuary is 5400 sq. km. Chambal sanctuary also well known for birding, total 320 species of birds are commonly visible here including Indian skimmer, sarus crane, Pallas fish eagle, pallid harrier, great thick-knee, greater flamingos and Indian courser etc. this sanctuary remains open from 1st October to 30th April each year.
Nearest railway stations are Agra fort and Agra Cantonment, well connected with all major Indian cities. From railway station Chambal can be reached through Dholpur and distance around 60 kms.
Good and best accommodation is available at Dholpur near Chambal sanctuary, Raj Niwas palace and Hotel Gaurav can be good choice.
Sultanpur National Park or Sultanpur Bird Sanctuary: The sanctuary located in Sultanpur, Haryana, about 50 kms from New Delhi through Gurgaon, a heaven for bird watchers. So many types of migratory birds come in winter in this sanctuary, the park has an area of 1.5 sq. km. Total 250 species of birds can be visible from here including resident and migratory. Few birds like purple sunbird, little cormorant, black francolin, Indian roller, common spoonbill , Indian cormorant, gray francolin, black-necked stork, white ibis, black-headed ibis, little egret, great egret, cattle egret, crested lark, white-throated kingfisher, spotbill, painted stork is common here.
Sultanpur Bird Sanctuary can be reached from New Delhi through National Highway no 8, via Gurgaon. Nearest metro station (of Delhi Metro) is Dwarka sector 9, from here cars and auto rickshaw is available to Sanctuary.
Tourist resort of Haryana tourism is best accommodation option at Sultanpur National Park.
Ranganathittu Bird Sanctuary: Ranganathittu located just three (3) kms. away from historical city Srirangapatna and about 17 kms. away from Mysore on the bank of River Kaveri. Total area of this sanctuary is less than 1 sq. km. this sanctuary is residence of 30 species of birds, and in winter number of migratory birds are visible here from Siberia, America and different part of India. The painted stork, woolly-necked stork, black-headed ibis, Asian openbill stork, common spoonbill, lesser whistling duck, Indian shag, Oriental darter, stork-billed kingfisher, egret, cormorant are recorded here.
The Mysore city is well connected with all major cities of India by rail and road, Ranganathittu sanctuary can be reached easily by car from Mysore.
Mayura Riverview at Srirangapatna is best accommodation run by Karnataka State Tourism Department, AC and Non-AC double and triple bedded accomoodaion is available here.
Jilling Sanctuary: Jilling is a remote village in Kumaon ranges of Uttarakhand (Uttaranchal) in the lap of Himalaya. Summer season (April, May and June), autumn and pre winter season (October, November and December) are best time to visit Jilling. This scenic village is ideal place for bird watching and not a so-called bird sanctuary, but bird lovers will love this place. Jilling is also an offbeat and less known travel destination near Nainital surrounded by lush green forest of oak and rhododendron mixed trees. Nice and well decorated two cottages located in the forest, each cottage has two rooms with huge open space and lawn. Most of the common birds like Sunbird, Russet sparrows, green-backed tit, flycatchers, flamboyant Indian black-lored tit, hill partridge, flowerpecker, magpie, and white crested laughing thrush will be present at your lawn of the cottage. The less known village Jilling attracts number of domestic and foreign tourists throughout the year for bird watching.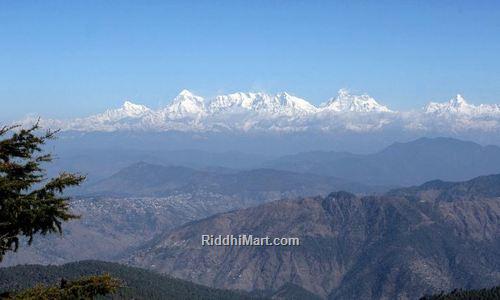 Nearest railway station is Kathgodam (KGM) and Lalkuan (LKU), well connected with Delhi and other major cities of India. Jilling can be reached from Kathgodam through Bhimtal and Matial. From Matial you need to trek uphill around two and half kilometer, your hotel or homestay owner can arrange pony and porter. Direct car also available up to Matial from Delhi and it will take around nine hour drive. Contact us or send us enquiry for Jilling accommodation and car rent, for more see.
Jilling Estate is best accommodation option or hotels in Jilling, tariff starts from Rs.2500/ per person with breakfast, lunch and dinner.
Tags:
Best birding sites in india, Offbeat Birding places, Indian birding places
---