Top 10 Offbeat Places in Sikkim You Must Visit (Part 1)
Oct 29 2020
Bermiok
Bermiok- a destination for heritage tourism in the West district of Sikkim state of India, situated on 5000 ft. above sea level, a finest tourist destination in West Sikkim district, distance from Pelling 35 K.M. Travelers are now looking for offbeat destinations rather than well-known, crowed tourist spots. Bermiok is offbeat travel destination in west Sikkim India, but rich in flora & fauna, with few tribal villages & different cultures. You can enjoy unforgettable great view of Kanchenjunga, Kabru, Koktang, KumbhKarna, Rathong and many more within a single glance. This view can be seen from almost each and every hotels & homestays. When you are in Bermiok choose Homestays rather than hotels, for great hospitality of locals, to be mix with local culture & tradition. Read More..
Borong
If you want to run away from crowded city life and want to spend few times with true nature, then Borong is best travel destination for you. Borong situated on 5,800 ft. above sea level, a majestic village in south Sikkim, India. So many nature lover travellers are fleeing to Borong from overcrowded Ravangla; distance from Ravangla to Borong is only 17 K.M.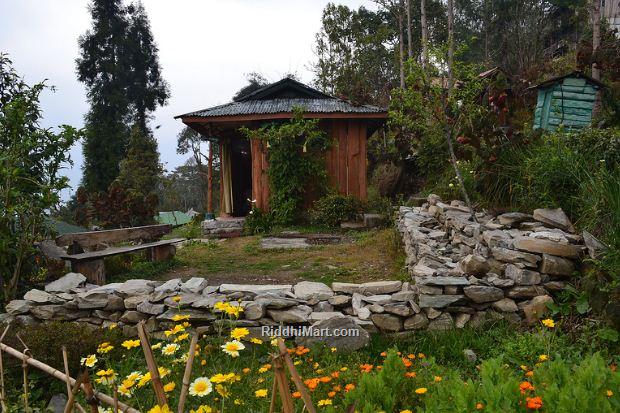 Get a charming view of snowcapped Mt. Kanchenjunga, Pandim, and Narsing from Borong in unclouded day, so many types and colored unknown birds are common in Borong surrounded by lush green jungle and full of green vegetation. Nearby attractions like old and new Ralong monastery, Barmeli Bridge, Vanjan Valley and Fatam village can be viewed in a day trip or in sightseeing near Borong. Another way go downward slop of River Rangit for hot spring, it's an extra bonus of Borong tour. Read More..
Chayatal
Chayatal or Chaya Taal situated on 6000 ft. above sea level, West Sikkim, India, distance from Pelling (most popular tourist spot of West Sikkim) is 32 K.M only. Pelling is consisted and over crowed by tourists, hotels and cars. But Chayatal is opposite type of Pelling, there is no crowd, no larger number of tourists, minimum number of hotels, only silence and peace. You can spend your time with your family or loving ones surrounded by nature and silence. Fog and mist will make your day special; they play mystical game all the time.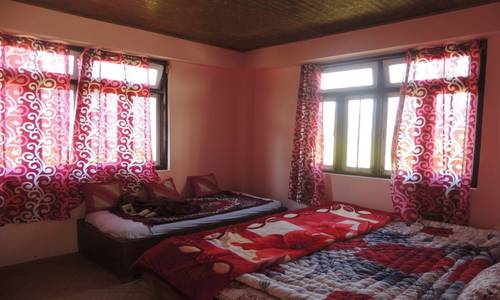 Main attraction of Chayatal is Chaya Lake, name of the place based on this lake with emerald green water, heaven for nature lover. Sikkim state government has taken few initiatives to promote tourism, Chayatal Lake constructed near He-Bermiok to develop Eco-Tourism in West Sikkim. Get a superb view of snow-capped Mt. Kanchenjunga, Kabru and many other peaks.
Go for a short trek to Varsey or Barsey Rhododendron Sanctuary from Chayatal and visit gateway of Sanctuary 'Red Panda Gate'. Book an exclusive car for day tour from Chayatal and see around specially Okhrey. Read More..
Dzongu
Dzongu is a region bounded by Chu River and Teesta River in North Sikkim, India and this village is official reserved for local Lepcha community. This village situated at the border of Kanchenjunga biosphere reserve in Sikkim. You can enjoy scenic beauty of this village along with Kanchenjunga ranges, different colored flowers and rhododendrons.
Lots of cinnamon (Darchini) fields can be visited on your foot; this enjoyable walk can be remembered for your lifetime, also go to Teesta River by crossing bamboo bridge at Passingdang, also fishing can be a good option on River Tista. Locals (Lepchas) are very noble and tourist friendly, their hospitality is great, their foods, and cultures are also interesting.
You can experience of making different homemade medicines by using different small plants and vegetables. All of the major mobile networks are available in Jong, but there is no ATM, only available at Gangtok. If you are visiting Dzongu in winter, carry enough warm cloths. You need permit to visit Dzongu, this permit is issued from DM office Mangan. Also permit can be arranged by any registered travel agent or Homestay owners. Read More..
Kitam
Kitam or Kitam Bird Sanctuary is heaven for bird lovers and attracts domestic and international tourists around the year for birding. Kitam is only low altitude bird sanctuary and remain open throughout the year. New tourist attraction, Kitam Bird Sanctuary situated on around 1,200 ft to 3,000 ft above sea level at South Sikkim district of Sikkim, India and spreads across more than 6 sq K.M. This sanctuary will on the way to Namchi (another most attracted tourist destination of Sikkim) via Melli from Siliguri and New Jalpaiguri. Kitam can be reached from Siliguri or New Jalpaiguri within 3 hrs of joyful journey by car.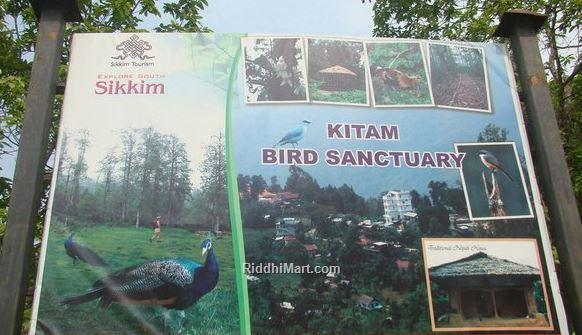 The emerald green Rangit River or Rangeet flows through southern side of Kitam bird sanctuary. Nearby beautiful and majestic villages can be seen from Kitam sanctuary, at least spend 2 days here to explore monastery, pile of ancient relics, big papal tree, 100 year old mud house etc. You can reach to Tamley Lake (Tamley Pokhri) from sanctuary by crossing Sherpa and Lepcha villages on your foot, or you can enjoy birding through your binocular within this secluded environment of sanctuary. Numbers of birds are can be seen here including oriental white eye, Kaleej pheasant , Indian Peafowl, Red Jungle Fowl, Scarlet Minivet, Green Magpie, Himalayan Flame back etc. Also numbers of migratory birds are gathered here from the month of October. Kitam is also home of different species butterflies including around 200 species of birds. Read More..
Tags:
Offbeat places in south Sikkim, Sikkim offbeat tours, lugares en Sikkim, endroits à sikkim
---