Honeymoon in Himachal: 5 Days and 4 Nights in Kasauli, Koti, Naldehra
Oct 20 2016
Today I will discuss about best offbeat honeymoon destinations of India which is Kasauli, Koti and Naldehra. These three places located in Himachal Pradesh India, and very nearby of Shimla and Manali, a well known tourist circuit. In next few write-up you will find well planned Himachal honeymoon packages from Delhi with estimated price for 5 days and 4 nights. The Place popularly known for the varied rich flora and fauna, apple Orchards, Golf Course, Massive yet attractive surroundings with glowing beauty of snow capped mountains spectacular terrain of lush green valley Yes it's the different in culture of Himachal Pradesh.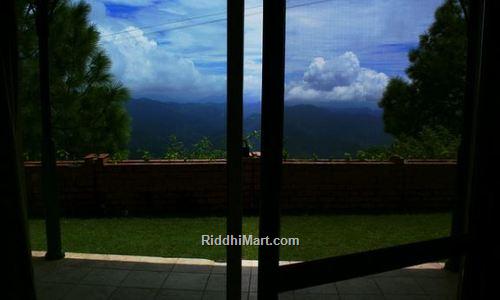 1st Day: Go to Kasauli 40km after arriving at Kalka railway station. Kasauli located at an average elevation of 6450ft. a small hill station with dense pine vegetation. Put up at Hotel. Enjoy the mesmerizing view basically on foot, Monkey point is restricted please do not carry any Camera etc. Stay overnight.
2nd Day: After breakfast proceed for Koti 90 Km. at an average elevation of 6600ft, On the way to Mashobra a picturesque hill station. Put up at Hotel. Enjoy the serene beauty of the place of your own. Stay overnight.
3rd Day: After breakfast enjoy Mashobra surrounded by its rich flora and fauna thick vegetation of Oak, Pine, Cedar, and Rhododendron and proceed to Naldehra famous for its golf course. Put up at Hotel. Stay overnight.
4th Day: After breakfast enjoy leisure time of your own overlooking the beauty of the Valley. Stay Overnight.
5th Day: After breakfast proceeds for Kalka Railway Station for your onward Journey. Enjoy Pinjore en route.
see bellow few best hotels for your trip, KASAULI REGENCY at Kasauli, KOTI RESORT at Koti, WOODSTOCK HOTEL at Naldehra.
Estimated budget will be around Rs.30,000 depending on hotels and facilities.
Tags:
KASAULI KOTI NALDEHRA honeymoon package 05 Days / 04 Nights
---