Best 5 offbeat places for honeymoon near Darjeeling
Sep 22 2018
Honeymoon is a special event in life, if you are looking for a cool & calm holiday with your loving one then check below top 5 best honeymoon locations in offbeat places near Darjeeling and surrounding. These locations are just few kms away from busy and overcrowded Darjeeling town will well access and unforgeable natural beauties.
Singell Tea Estate
Singell Tea Estate is a heaven for nature lovers, it's situated about 1,500 m. (about 5000 ft.) above sea level. The Tea Estate is of the oldest estates in the area. The entire village is surrounded by lush green tea garden, you will be reaching to homestay after crossing Tea factory and Manager's guest house. A superb view of nearby tea gardens, Balason River can be seen from balcony & rooftop. The homestay itself is located beside colorful flower garden.
Pokhriabong
Darjeeling has a special attraction among travelers from all around the world. Today am going to discuss about another spiffy tourist destination nearby Darjeeling and very near of Lepchajagat, which is Pokhriabong. A small hamlet in the Darjeeling district of the state of West Bengal, distance from Darjeeling town is only around 30 K.M. Pokhriabong situated on the just middle of the road from Sukhiapokhri to Nagri-Dhajia. There is a good market in Sukiapokhri for local people. Many types of cars and buses are available from here to go to Mirik and Ghoom and Batasia loop. The entire area is surrounded by lush green tea gardens.
Soureni
Soureni a picturesque tea estate and village near Mirik and surrounded by lush green tea gardens. Mirik which is a well-known and popular tourist destination in Darjeeling region, the Soureni tea estate homestay located just 3 K.M before Mirik town and only 5 K.M from Mirik Lake (also known as Sumendhu Lake). The name Soureni is derived from two different words, 'Sour' – a rare tree having some medical value and 'Rani' means 'Queen of the Valley'.
Tabakoshi
Tabakosi is a new tourism Destination near Mirik and Darjeeling, only 6 km from Mirik and 66 km from Bagdogra airport, 50 km from Darjeeling. The village loated in the foot hills of Darjeeling and Mirik known as offbeat Destination, where tea tourism, village tourism, adventure tour has been promoted by Gorkha Territorial Administration (GTA) and Govt. of West Bengal for the promotion of Tourism in the State.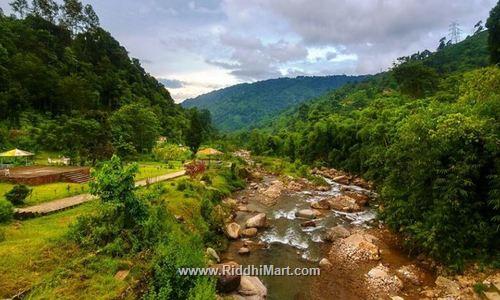 Lepchajagat
Lepchajagat a tiny Lepcha village in Darjeeling district of WestBengal, distance from Darjeeling town is 14 K.M. Now at a day's Darjeeling is overcrowded with hotels, cars and so many tourists from all over the globe. Nature lover tourists are looking for a nice, peaceful and calm destination near Darjeeling, and Lepchajag is ideal for them. Also Lepchajagat can be your weekend destination, spend one or todays in Lepchajagat, it will be your life time memory.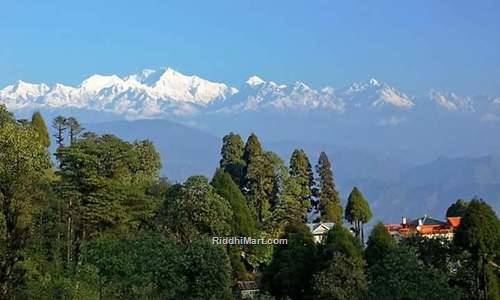 Call us +91 7908112610 or send us enquiry for booking & tour packages.
Tags:
honeymoon in Darjeeling; honeymoon tour package; honeymoon spots
---