Chuikhim
Chuikhim is a small village in Darjeeling District of West Bengal located on the southern stretch of the Kalimpong hills. Chuikhim village is situated at 3,500ft. above sea level. The village spreads across the hills, a thin water stream of the river (Leesh Chu) flowing by the village. This village is a small mountain village of 250 families with true nature and silence.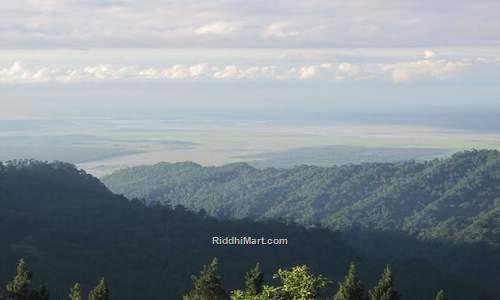 Chuikhim village cannot be found on Google maps or school geography text books, the village has suddenly raised interests among the travelers and tourists. It is a paradise for bird watchers, number of Himalayan birds easily can be seen here. You can trek in and around Chuikhim village and through the Chel forest. There are excellent opportunities for bird watching. You also can visit Lolegaon (23 km) and Samtahar (25km) from Chuikhim. More
Daragaon
Daragaon is a virgin village near Kalimpong in Darjeeling district, located just 10 away from Kalimpong city. Dara Gaon is also known as 'Upper Icchey' within local population. It is one of the best eco-tourism destinations in Eastern Himalayan region. A superb view of Mt. Kanchenjunga can be seen from Gara Gaon, few people also call This village as 'Balcony of Kanchenjunga'.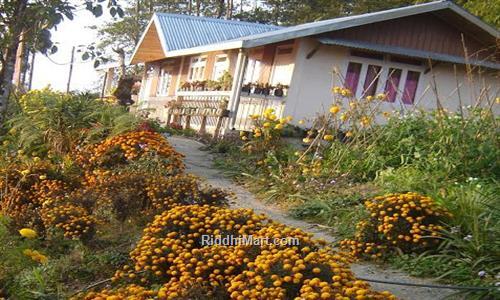 The entire village is surrounded by lush green forest and various flowers throughout the year. It will take hardly 30 mins. to reach Daragaon from Kalimpong. Take a small walk through the village, there are some beautiful bungalow pattern private houses and homestays, many unknown flowers and trees, lush greeneries in a calm and quiet atmosphere which will fascinate you. More
Lingsey
Lingsey is a small Himalayan remote village located in Kalimpong division near Aritar, East Sikkim. It is situated at 4800 ft. above sea level. Lingsey is an ideal eco village tourism destination in North-East India, where you can enjoy the true nature along with a unique experience of Himalaya. Lingsey offers majestic view of might Kanchenjunga, different species of butterflies are another attraction of Lingsey.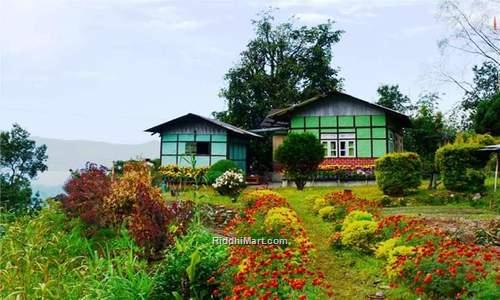 This small Himalayan hamlet can be your base camp for your tour to nearby areas or eastern Himalaya, number of trekking routes are starts from Lingsey. You can trek from Lingsey to Jhusing (5 kms uphill), from Jhusing to Tagathang (3 kms uphill) and from Tagathang to Mulkarkha (3 kms uphill). In a day trip you can visit nearby tourist attractions from Lingsey like waterfalls (Dhoksing, Serveng waterfalls), Monasteries (Pellembo Lepcha, Sanga Choeling (Bhutia) and Sherpa Monastery), Museum & Subba Heritage House and temples (Hareshwar Shivalaya Mandir). More
Pabong
Pabong is an ideal destination for enjoying true rural life and pollution free ecological hotspot in Darjeeling district near Kalimpong. It is one of the best villages in Kalimpong Eco-tourism Circuit, which offers excellent view of Mt. Kanchenjunga. This is also birding paradise for bird lovers, number of birds can be seen in mountain forest from just beyond the village like Minivet, Sunbird, Rollers, swallow, thrush, warbler etc.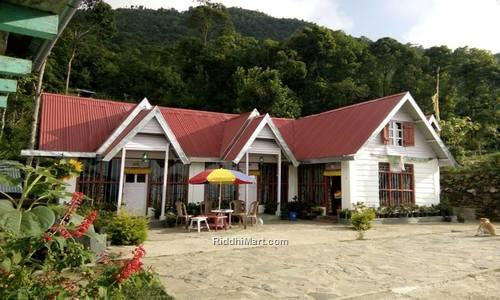 Your tour will memorable for very warm local people, warmer affection and warmer are their hospitality and lush green tea gardens. You can collect organic agricultural products, pure honey, handicrafts made of Bamboo, organic farming of Oranges, Large Cardamoms, Broomsticks etc. More
Sillery Gaon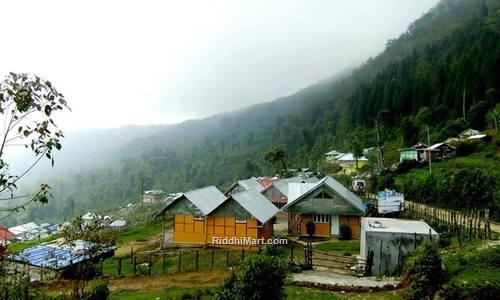 Sillery Gaon also called as New Darjeeling a brand new village destination in Darjeeling district. This is a Himalayan hamlet, situated at 6000 ft. above sea level, and located 96 kms away from New Jalpaiguri via Kalimpong. It is a village of around 60-70 families with soft kind mentality and good hospitality. From this village fabulous view of Mt. Kanchenjunga can be seen. This village is the haven of varieties of bird species, which makes it an ideal place for birding among bird watchers. The chirping of the birds and music of the silence will refresh your mind. More
Kalimpong Offbeat; Kalimpong eco tourism; village homestay in darjeeling;