All Annual Festivals of Meghalaya and Shopping Destinations
Nov 20 2016
Meghalaya literally the 'Abode of Clouds', describes the climatic phenomenon that bring torrents of rain to its mountainous region. Meghalaya is a state of great scenic beauty with rivers, waterfalls, emerald-green lakes, panoramic view of hilltops, festivals and shopping. Today i will discuss about annual cultural festivals and shopping locations of Meghalaya and Shillong. As with most of the North Eastern state Meghalaya is diversely multi-cultural, multi-ethnic and multi religious, with an amazing mix of traditional and modern lifestyle. Take a look to another post Shillong Bed and Breakfast and Homestay.
First of all I will describe all annual festivals of Meghalaya, these are given bellow with celebrating time or month of the year.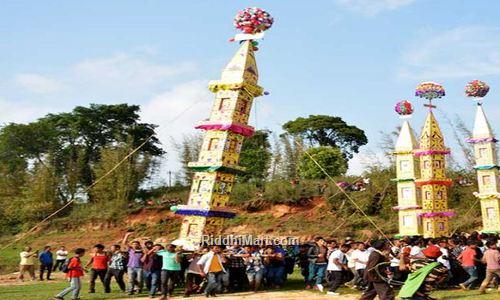 Behdeinkhlam is most colofull and religious celebrated in the month of July every year at Jowai. The meaning of this word is 'Drive away the evil by wooden sticks', the festival starts on Sunday with different rituals and celebrated during three days.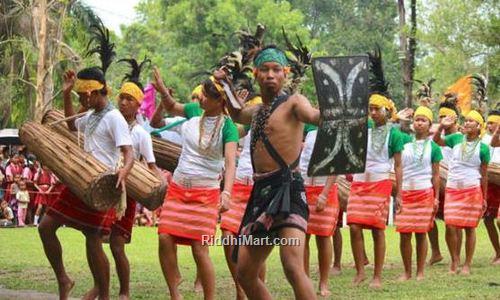 Wangala is a harvest festival celebrated by the Garo tribe and celebrated in the month of November each year. The festival also known as hundred drums or Wanna. They give thnks to Sun (god) for good rich harvesting. Wangala is celebrated for 2-3 days and sometimes during a week.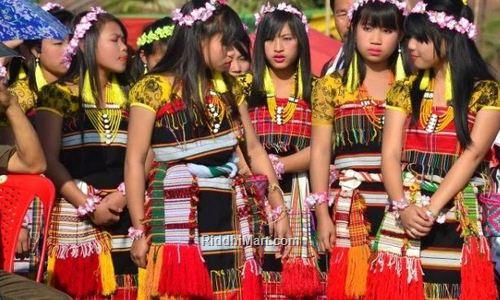 Nongkrem dance is five day long or a week long religious festival for Khasi tribe and celebrated each year in the month of October/November. This dance festival is dedicated to powerful Goddess Ka Blei Synshar for prosperity and good harvesting.
Shad Suk Mynsiem is a colorful religious dance festival and thanks giving program and conducted in the month of April each year.
Other festivals also celebrated throughout the state during entire year, these al are discussed bellow..
Lasubon Festival (April/May)
Autumn Festival (October)
Discover Jaintia Festival (November/December)
Tura Winter festival (December/January)
Pingeia Williamnagar (December)
Bagmara Winter Festival (December)
Monolith Festival (March)
Ranikor River Beach Festival (March)
Best Shopping places in and around Shillong and Meghalaya
Police Bazar is the main commercial hub and main market. It is a packed with shops, restaurants, emporiums, food courts and hotels making it a convenient center of city of Shillong as well as hub of Meghalaya state.
Lewduh (Bara Bazar) vendors here offer some of the best Meghalaya local products including cane and Bamboo handcrafts.
Village Markets: These village markets are held all across the state and offer a deep insight into the life of the local tribes who reside there. The village markets are held once in a week.
Tags:
FESTIVALS OF MEGHALAYA; list of festivals in meghalaya; nongkrem dance festival; shad suk mynsiem festival; shillong shopping markets
---